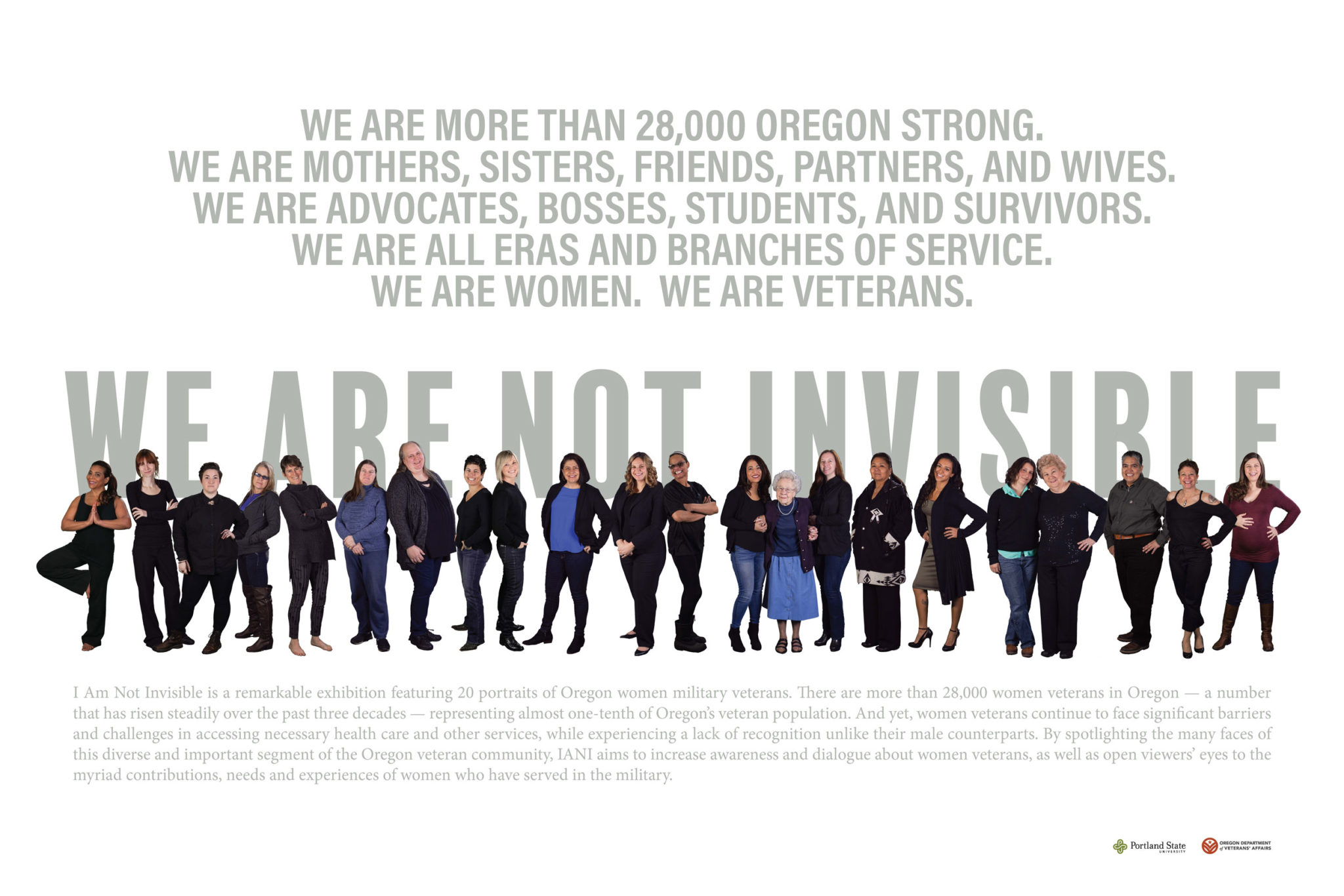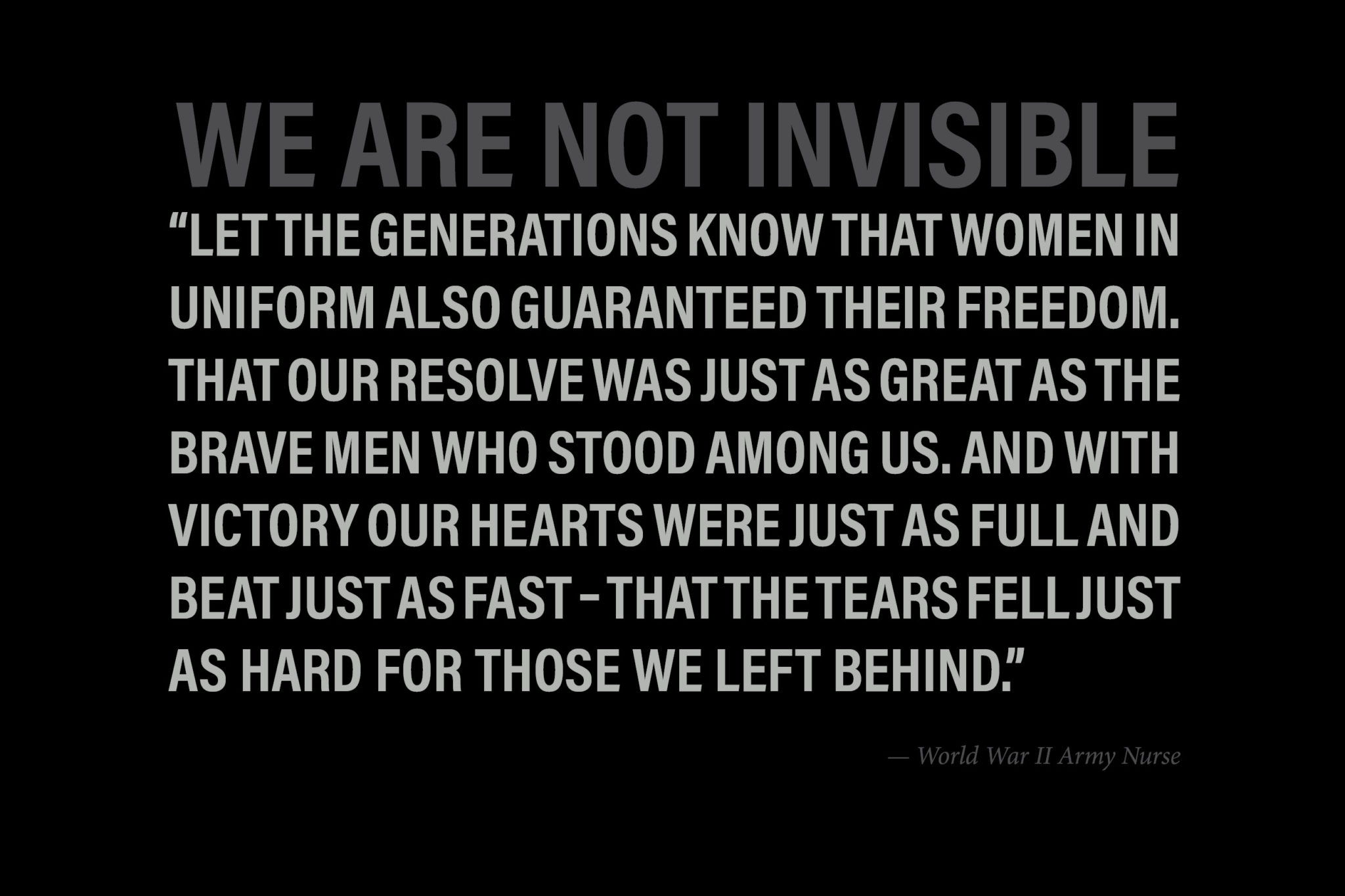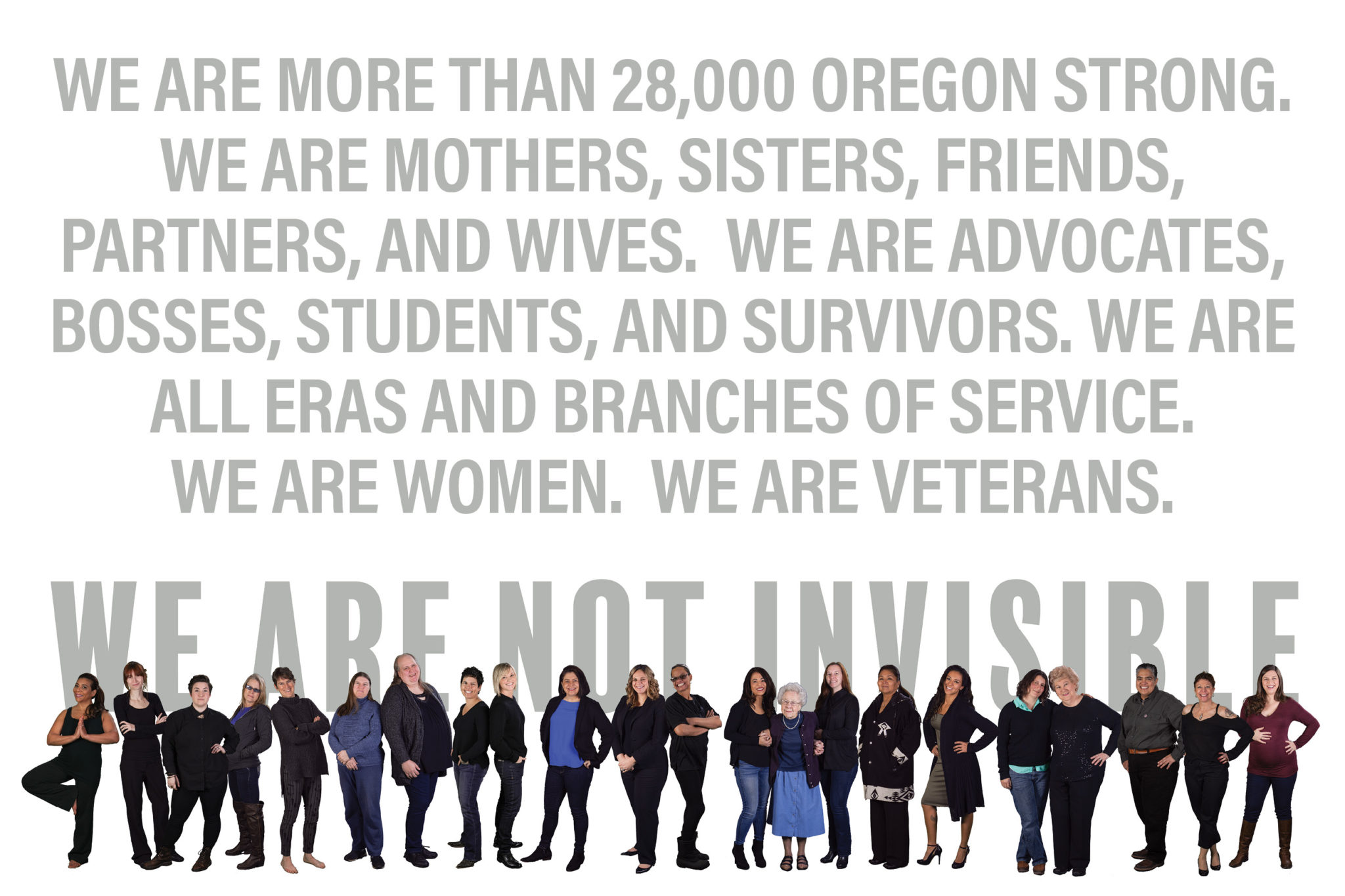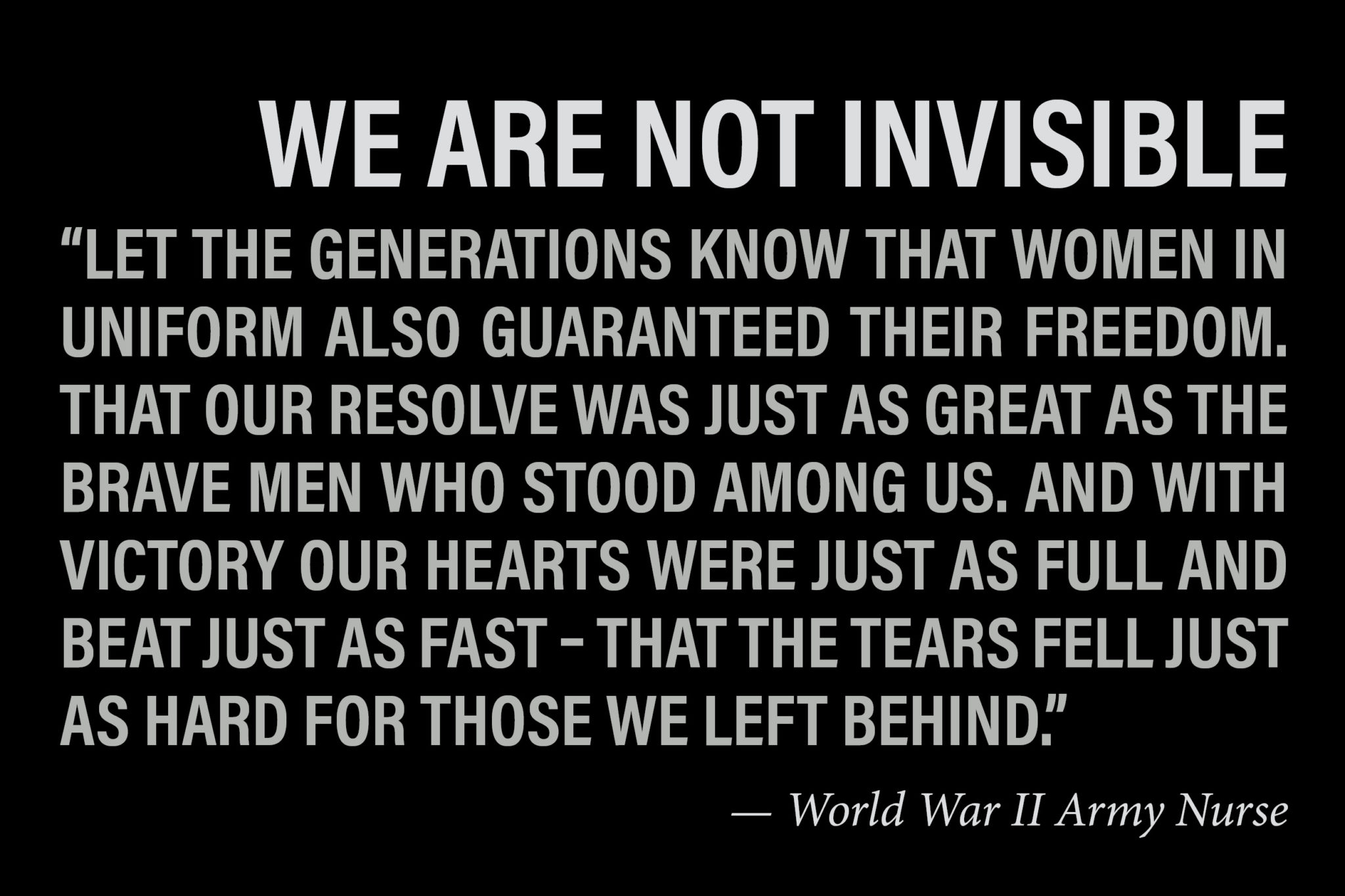 "I Am Not Invisible" is a remarkable exhibition featuring 20 portraits of Oregon women military veterans.
There are nearly 26,000 women veterans in Oregon — a number that has risen steadily over the past three decades — representing almost one-tenth of Oregon's veteran population.
And yet, women veterans continue to face significant barriers and challenges in accessing necessary health care and other services, while experiencing a lack of recognition unlike their male counterparts. By spotlighting the many faces of this diverse and important segment of the Oregon veteran community, IANI aims to increase awareness and dialogue about women veterans, as well as open viewers' eyes to the myriad contributions, needs and experiences of women who have served in the military.
The project is the brainchild of PSU Veterans Resource Center Director Felita Singleton and former ODVA Women Veterans Coordinator Elizabeth Estabrooks, who also curated the debut exhibition at the Portland Art Museum. After the display at the Portland Art Museum, the exhibit began a traveling campaign to appear at various locations throughout the state.
For more information about the project or to arrange to have an IANI display at your event, contact the ODVA Women Veterans Coordinator at ODVA_ORWOMENVETS@odva.oregon.gov.
UPCOMING Exhibit Calendar
MO

TU

WE

TH

FR

SA

SU
30

31

1

2

3

4

5
6

7

8

9

10

11

12
13

14

15

16

17

18

19
20

21

22

23

24

25

26
27

28

29

30

1

2

3
Events for November
1st
No Events
Events for November
2nd
No Events
Events for November
3rd
No Events
Events for November
4th
No Events
Events for November
5th
No Events
Events for November
6th
No Events
Events for November
7th
No Events
Events for November
8th
No Events
Events for November
9th
No Events
Events for November
10th
No Events
Events for November
11th
No Events
Events for November
12th
No Events
Events for November
13th
No Events
Events for November
14th
No Events
Events for November
15th
No Events
Events for November
16th
No Events
Events for November
17th
No Events
Events for November
18th
No Events
Events for November
19th
No Events
Events for November
20th
No Events
Events for November
21st
No Events
Events for November
22nd
No Events
Events for November
23rd
No Events
Events for November
24th
No Events
Events for November
25th
No Events
Events for November
26th
No Events
Events for November
27th
No Events
Events for November
28th
No Events
Events for November
29th
No Events
Events for November
30th
No Events
Request the IANI exhibit for your community by filling out the form below: